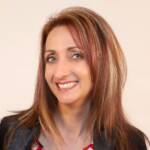 Auto
Home
Boats
Recreational Life
Umbrella & More
Personal & Commercial Lines
Email: [email protected]
Cell: 832-527-8402
Jeanna graduated with a BBA from LeTourneau University and a MBA from Rice University.  She has 30 years + in Customer Service. 
She really enjoys educating our clients so that they can make the best decisions for their family.  She feels the key to her success is really listening to the needs of her clients to provide appropriate solutions.
Jeanna is married to her husband Chris, has 4 children, 9 grandchildren and also cares for her parents. 
In her free time she enjoys dipping her toes in the sand and soaking up the sun.